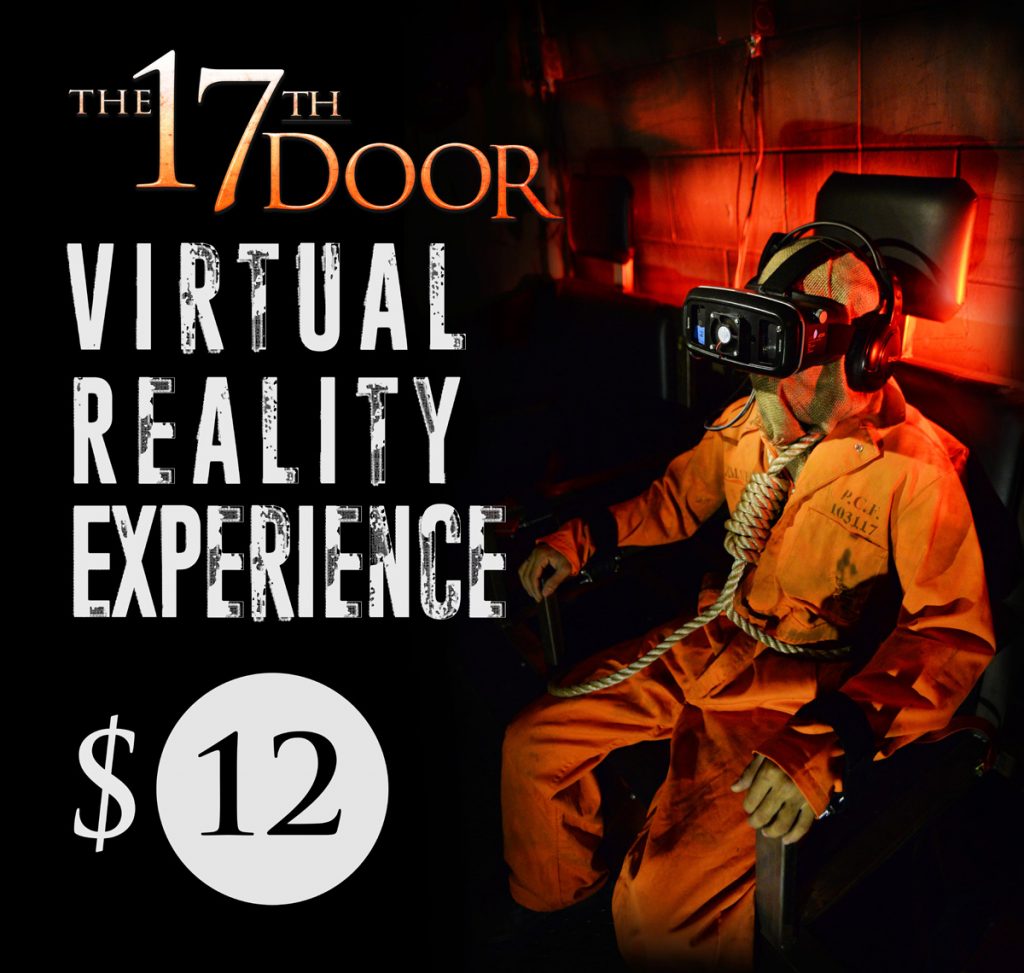 VR Experience has not been modified for the Christmas show. Same experience as our October Halloween event
Add on The 17th Door Virtual Reality Experience for $12.00 per person! Immerse yourself in complete terror with this additional 9 to 10 minute experience that features intense interaction and motion you've never experienced anywhere. The loudest screams heard from the cells of Perpetuum Penitentiary come from within these VR walls.
You can't say you have fully experienced The 17th Door unless you add on our Virtual Reality Experience!
If you purchase the VR Experience online, please make sure to show your receipt at the front counter prior to getting in line.